"It amazes me when an actor of his stature and as busy as him decides to direct. That's called passion. And when a man pursues his passion, the subsequent process ceases to become work. He starts to possess a quality of trance. Working with someone like that becomes a purely creative process and I am in the middle of something similar," Mohanlal's recently wrote on his blog describing his experience working under the direction of Prithviraj for Lucifer.
A D V E R T I S E M E N T
Mohanlal talked about how Prithviraj, by now, was able to bring to the table a 'director' and an 'actor' whereas he was still restricted to an 'actor'. It was important for the actor in him to decide what to give to the director-actor calling the shots, and the director-actor to gauge what to take from the actor in him. Striking the right balance during this process is the key to a successful collaboration, Mohanlal wrote.
The movie, which also features Bollywood actor Vivek Oberoi, was initially taken up by Rajesh Pillai, however, Prithviraj took over as the director after the untimely death of Pillai.
Apart from the acting and its technicalities, Mohanlal also reminisced about how he debuted under director Faazil 40 years back and how both are going to share screen-space for this movie. He added that he was fortunate to work with yesteryear actors and be able to continue to do so with their offspring.
Murali Gopy, who penned the movie, is the son of veteran actor Bharat Gopi with whom Mohanlal has worked in the past. Indrajth, elder brother of Prithviraj, who stars alongside Mohanlal in the movie, is also the son of late Sukumaran with whom Mohanlal has acted in the past.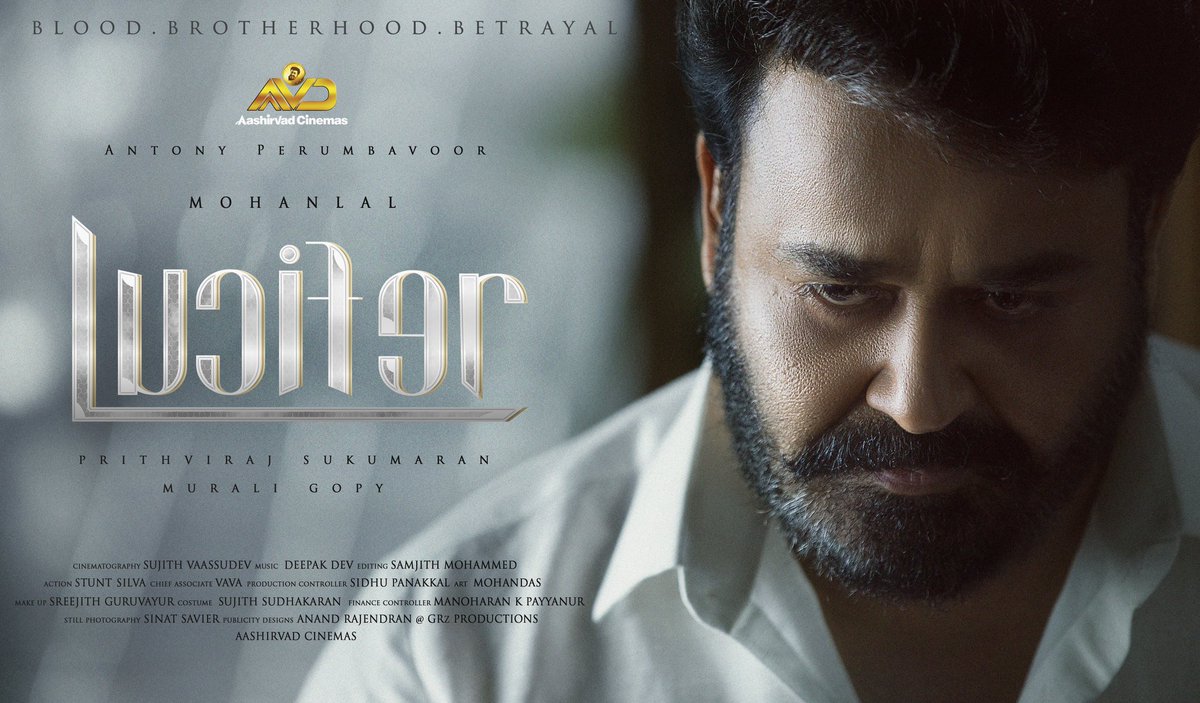 The actor whose production house goes by the name 'Vismaya' (meaning magic) kept alluding to magic throughout his post. Right from the title 'magical butterflies' to the opening line that reads, "there are miracles waiting in every road and curves," he believes in looking at the unexpected occurrences of life in a magical light.
A D V E R T I S E M E N T